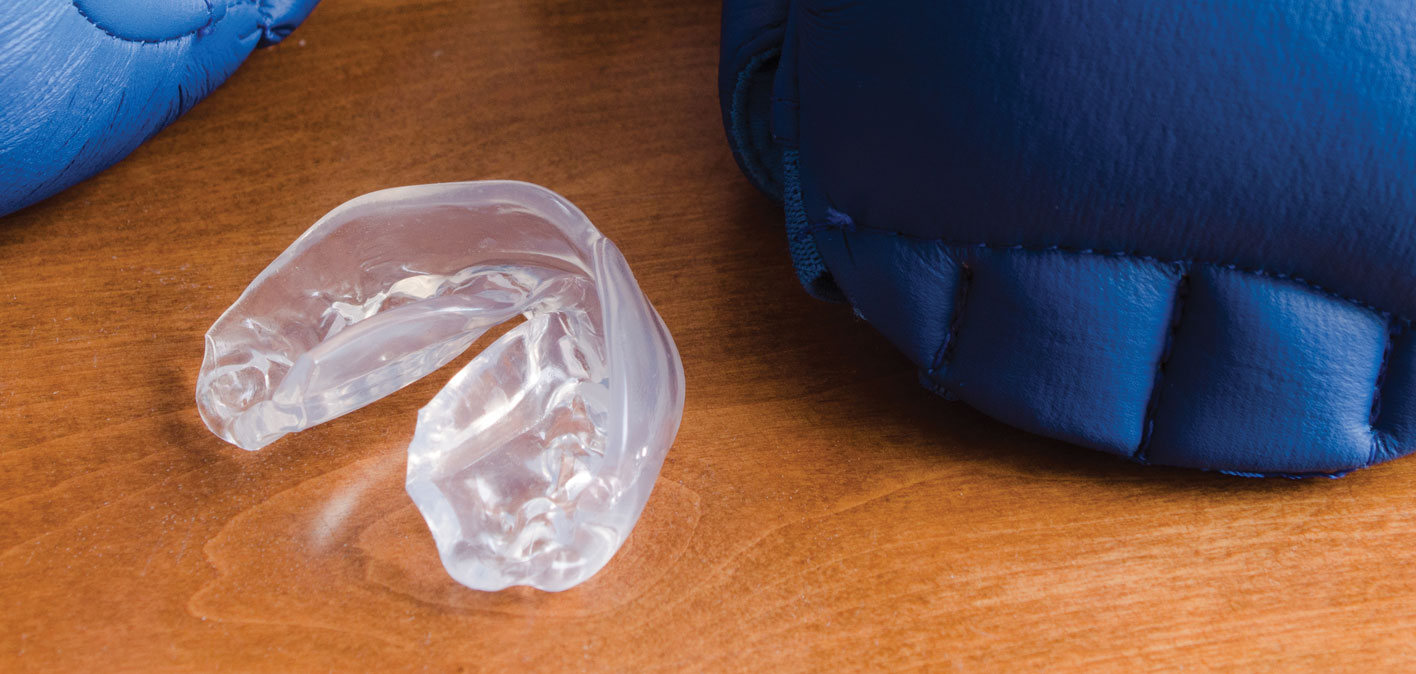 Up to one-third of injuries to the teeth occur while playing sports. Broken or knocked out teeth are painful and can require dental restoration.
Sports guards are the best defense for your teeth. A properly fitted sports guard protects your teeth from injury resulting from impact.
Sports Guards
We provide sports guards that are customized to fit your mouth. This provides a high level of protection and ensures that the guard is comfortable and doesn't interfere with your game.
Bite Appliances
If you grind your teeth at night you could be damaging your teeth. Grinding, or bruxism, can gradually wear away the enamel of your teeth, making them vulnerable. Over time, this can result in decay or lost teeth. A bite appliance holds your jaws in place while you sleep, preventing you from grinding your teeth.
Call us today to learn more about custom-fit sports guards and appliances.